What is the difference between a concrete slab and a foundation?
You are going to have a backyard shed built at your Tucson, AZ home. Finally! your garage will be neat & tidy. First things first though, you want to keep the rodents out so a concrete floor is a must! You call around for bids and wow! How can the prices possibly vary so much?
The most likely reason is that some Contractors are quoting you for a slab and some for a foundation. So…What's the difference?
Foundation
A foundation is designed to hold up for a long time. It is deepened on all edges to accept anchoring hardware to keep your shed from blowing away. The deepened edge is known as a footing and it is reinforced with rebar to keep any cracks tight.
The footing is dug into the soil deep enough that the rain won't find it's way underneath. Ideally the base underneath will be Aggregate Base Course (ABC) fill, compacted properly. The height of the slab will be 6" above the ground around it to keep your belongings high and dry as well.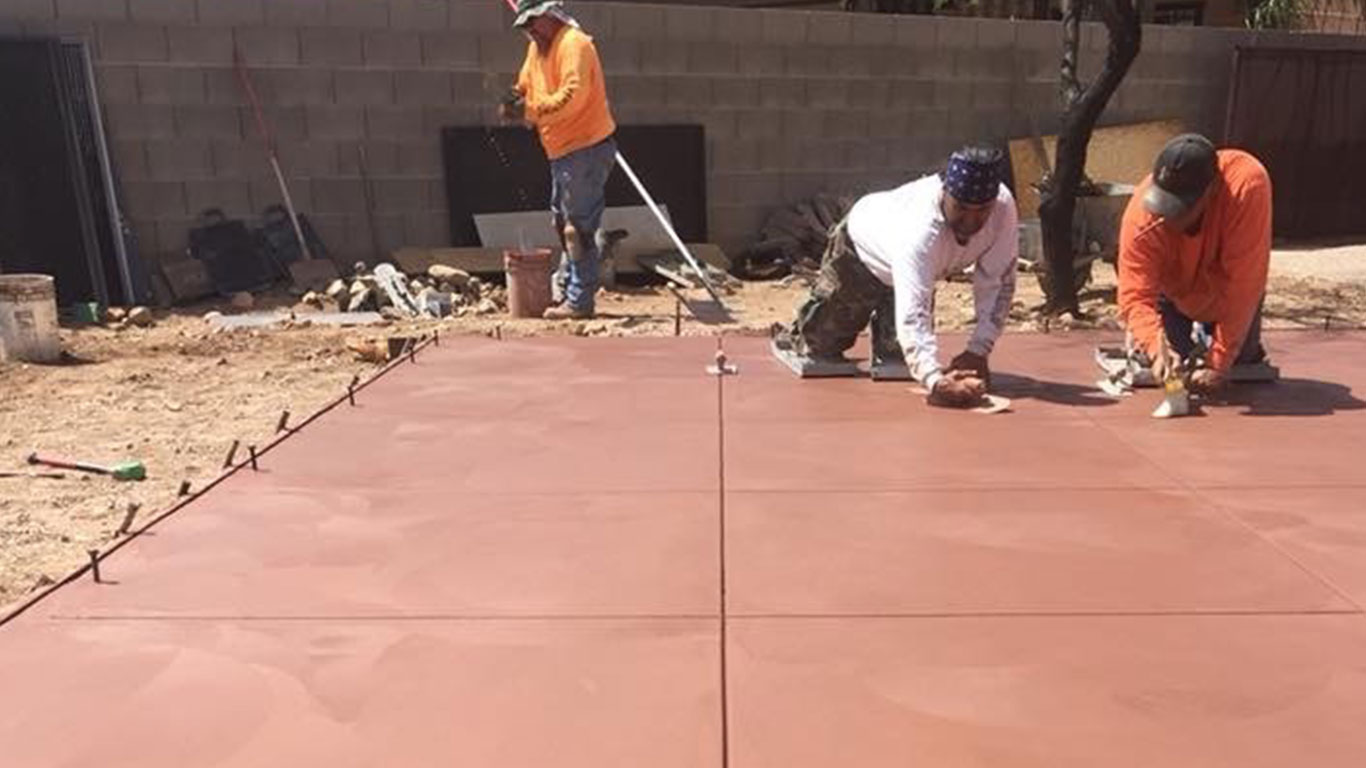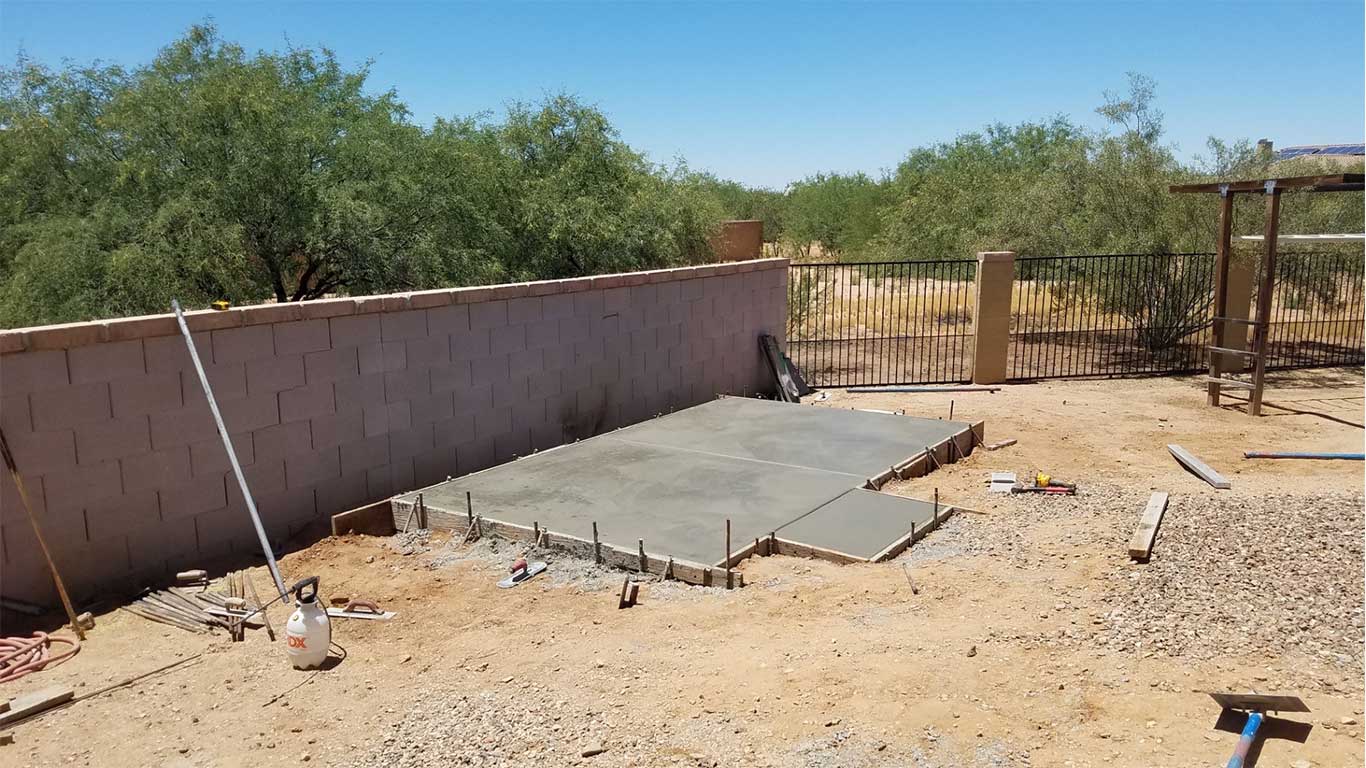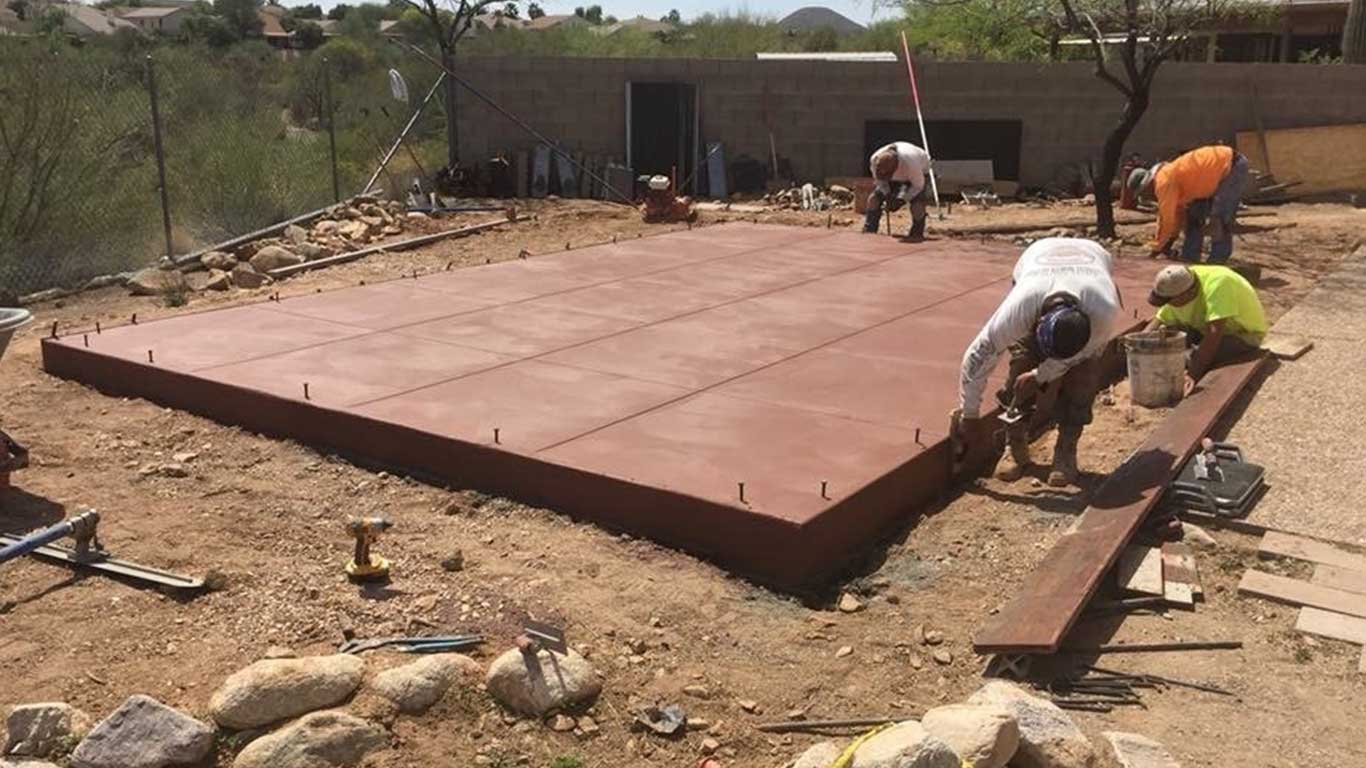 Slab
A concrete slab is not a foundation. Basketball courts, patios, driveways and spa pads are all examples of slabs. The edges are sometimes deepened slightly but for the most part the slab continues at the same thickness all the way to the edges.
The slab will be too low to keep rain from flooding your shed if it is dug into the ground. If the slab is sitting on top of the ground it will let rain wash the soil out from underneath your shed. There won't be adequate depth to secure a standard 10"x ½" anchor bolt. The edge will have to be secured with drill in anchors that may break the edge. Will it weather the next storm?
Take the time and ask questions of your local Tucson concrete contractor. Make sure you know what you are getting and don't let a low price and a smooth vernacular sway you from doing it right.
Jon Molden